For nearly 180 years Dr Cagliostro's Cabinet of Curiosities has gathered an extraordinary collection of horrifying objects that whispers of an unknown world, far beyond reason and science.

The frightening revelations and disturbing insights that can be obtained by entering our strange world could alter your entire perception of reality.

Many argue that these dark mysteries and forbidden secrets should remain withheld from the public. We don't agree.

Welcome to the world of Dr Cagliostro's Cabinet of Curiosities.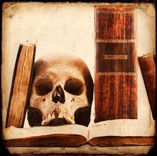 Enter the world of Dr Cagliostro

We can offer lectures, preformances, occult investigations and even bring our extrodinary exhibition to you! Please contact us to learn how we can make your world a bit more strange.
"Dr Cagliostro's Cabinet of Curiosities proves imagination not only molds the future but also mutates the past... the most magical and time warping peep-show on the midway."

Lon Milo DuQuette... Editor of the 'Weiser Book of Horror and the Occult' and editor/curator of 'The Magical Antiquarian Curiosity Shoppe.'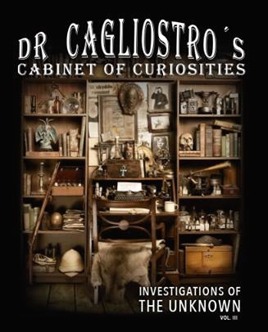 Between 1 and 29th April a brand new exhibition featuring occult artifacts and objects from the collection of Dr Cagliostro's Cabinet of Curiosities will be presented the famous Atlantis Bookshop in London.

Read more!


A spiritualistic Demonstration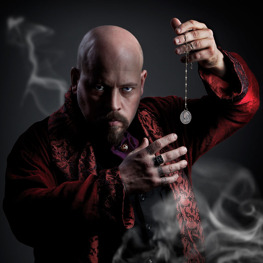 "When someone asks me if I am afraid of the dark, I answer; No, but I am afraid of what is in the dark. "

Barry Fitzgerald, ghost hunter.

Occult investigator and writer Oskar. H Hejll demonstrates necromantic tools and technics in an exciting and frightening performance.

Learn more about Dead Voices.

At Paris Peace Conference in 1919 Dr Cagliostro's Cabinet of Curiosities got the strange task of compiling a register of the European shape-shifters.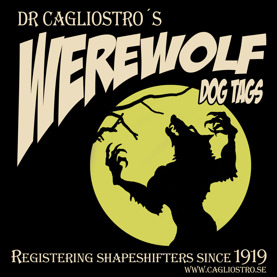 Dr Cagliostro is introducing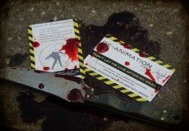 The strange disappearance of a Dr Cagliostro Curator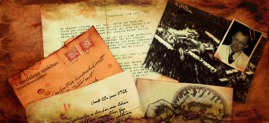 On June 11th 1968 a Dr Cagliostro Curator and his assistant disappears never to be seen again. The only traces are a strange letter and a short account written by A.Ms assistant just before his own disappearance.

Putting the pieces together do not offer any explanation that fits in our common conception of time and space, and only suggests horrors we hoped didn't exist in our world…

Read more?
Läs hela inlägget »