This famous adventurer (the Count St. Germain] is supposed to have been a Hungarian by birth, but the early part of his life was by himself carefully wrapped in mystery.
Helena Blavatsky, Articles. Vol. II. No. 8, May, 1881.
Saint Germain, Comte Rakoczy and the mysterious Master R
The Count of St. Germain (1712?-?) become known during the 18th century as a courtier, adventurer, charlatan, inventor, alchemist occultist and musician.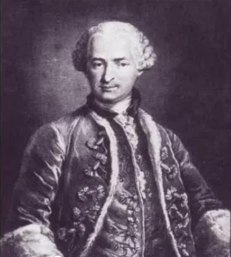 The mysterious Saint Germain is surrounded by many legends and numerous occult groups honour him as a supernatural being called a Master of the Ancient Wisdom or an Ascended master. It is often rumoured that he possessed the secret of eternal life.
According to Helena Blavatsky and many others, Saint Germain was incarnated many times, or have lived many life's thou history. He has allegedly been as a priest on one of the colonies of Atlantis. He was Joseph of Nazareth, and Plato. It has been suggested that he was Hesiod, Roger Bacon and Christian Rosenkreuz, He was probably the mysterious Christopher Columbus and sir Francis Bacon.
The Count Saint Germain allegedly died in Eckernförde on the 27th February 1784.
But in 1785 the French Freemasons chose him as their representative at the great convention that took place in that year, in the presence of Mesmer, Saint-Martin, and Alessandro Cagliostro. And in the following year the Empress of Russia received Saint Germain in Moscov. In 1789, the Comtesse d'Adhemar describes a conversation she had with him in the Church of the Recollets, soon after the storming of the Bastille.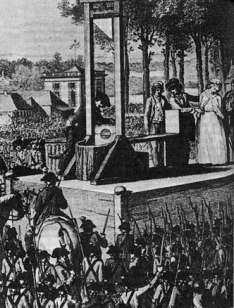 "I have seen Saint-Germain again," wrote Comtesse d'Adhemar in 1821, "each time to my amazement. I saw him when the queen was murdered, on the 18th of Brumaire, on the day following the death of the Duke d'Enghien, in January, 1815, and on the eve of the murder of the Duke de Berry."
Mademoiselle de Genlis claims that she met the Comte de Saint-Germain in 1821 during the negotiations for the Treaty of Vienna; and the Comte de Chalons, who was ambassador in Venice, said he spoke to him there soon afterwards in the Piazza di San Marco.
An Englishman named Grosley said he saw him in 1798 in a revolutionary prison; and someone else wrote that he was one of the crowd surrounding the tribunal at which the Princess de Lamballe appeared before her execution.
The Counts appearance.
One of the latest descriptions of the Count is written by H.S. Olcott. Adyar in 1918.
We have various descriptions of the personal appearance of Count St-Germain, and although they differ somewhat in details, yet all describe him as a man in radiant health, and of unflagging courtesy and good humour. His manners were the perfection of refinement and grace. He seems to have been a remarkable linguist, speaking fluently and usually without foreign accent the current languages of Europe. One writer, signing himself Jean Léclaireur, says in an interesting article on "Le Secret du Comte de Saint- Germain," in the Lotus Bleu, Vol VI, 314-319, that he was familiar with French, English, Italian, Spanish, Portuguese, German, Russian, Danish, Swedish and many oriental dialects.
H.S. Olcott. Adyar Pamphlet No 90, June 1918.
In 1821, Saint-Germain may have, for a while, taken on another identity. In his memoirs, Albert D Vandam wrote of meeting a man who bore a striking resemblance to Count de Saint Germain, but who went by the name of Major Fraser. Vandam wrote: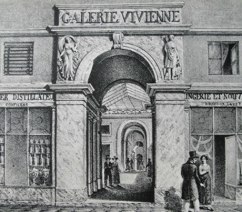 "He called himself Major Fraser, lived alone and never alluded to his family. Moreover he was lavish with money, though the source of his fortune remained a mystery to everyone. He possessed a marvelous knowledge of all the countries in Europe at all periods. His memory was absolutely incredible and, curiously enough, he often gave his hearers to understand that he had acquired his learning elsewhere than from books. Many is the time he has told me, with a strange smile, that he was certain he had known Nero, had spoken with Dante, and so on."
An Englishman in Paris. Notes and Recollections. Albert D Vandam. New York : Hovendon, 189?
Major Fraser disappeared without a trace, but this is probably on of the last known encounters with Saint Germain in Europe during the 19th century.
Count Rakoczy and Saint Germain in America.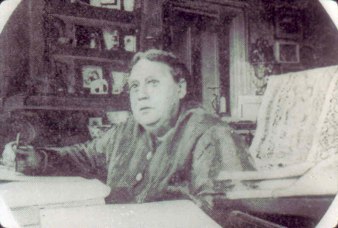 Between 1880 and 1900, Saint Germain's name suddenly appeared in America when members of the Theosophical Society, including famed mystic Helena Blavatsky, claimed that he was still alive and working toward the "spiritual development of the West."
There is an allegedly genuine photo taken of Blavatsky and Saint Germain together. This photograph that is often confused with a painting of Blavatsky, Dwal Kual, El Morya and Saint Germain.
Helena Blavatsky claimed that Saint Germain was one of her Masters of Wisdom and implied that he had given her certain secret documents. Some occult researchers credit him with inspiring the Founding Fathers to draft the United States Declaration of Independence and the Constitution, as well as providing the design of the Great Seal of the United States
In 1897, the famous French singer Emma Calve dedicated an autographed portrait of herself to Saint-Germain during a visit to America.
Vampire or vampire hunter?
In the beginning of the 20th century, Saint Germain is the central figure of a strange urban legend I New Orleans. In 1903, a handsome and charismatic young Frenchman named Jacques Saint Germain, claiming to be a descendant of the Comte, arrived in New Orleans, taking residence in a house at the corner of Royal and Ursuline streets. Possessing an eye for the ladies, Jacques was seen on the streets of the French Quarter on a nightly basis, with a different lady on his arm every night.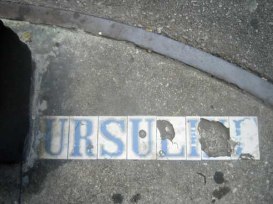 His incursions came to an abrupt end one cold December night, when a woman's piercing scream was heard coming from Jacques' French Quarter home. The scream was quickly accompanied by the woman herself, who flung herself from the second story window, to land on the street below. As bystanders rushed to the aid of the young woman, she told them how Saint Germain attacked and bit her, and that she jumped out of the window to escape. She died later that evening at Charity Hospital in New Orleans.
By the time the New Orleans police kicked in the door of Saint Germain's home, he had escaped. However, what they did find was disturbing nonetheless. The stench of death greeted the nostrils of the policemen, who found not only large bloodstains in the wooden flooring, but even wine bottles filled with human blood.
The house was declared a crime scene and sealed off. From that evil night to the present day, no one lives in that home in the French Quarter. It is private property and all taxes have been paid to date, but no one has been able to contact the present owner or owners.
Journey Into Darkness. Ghosts & Vampires of New Orleans, Kalila Katherine Smith, 1998.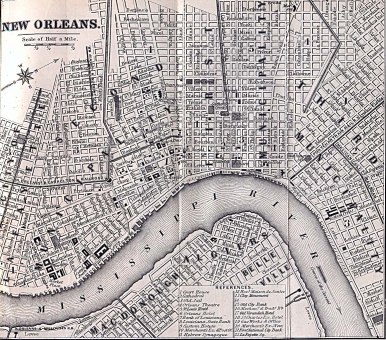 This is a story tainted by the many Louisiana vampire myths and the stories of Saint Germains immortality. The house on Ursuline street was bought in the 1860s. According to some sources by a Français Rakoczy, and according to others by a man named Jacques Saint Germain. Local legend claims that Rakoczy and Saint Germain haunted the streets of New Orlenas as vampires, but many things point in the opposite direction. It is also likely that Rakoczy and Saint Germain was the same person.
According to Helena Blavatsky, was Rakoczy during this time investigating practitioners of black magic in the Louisiana marshlands. The alleged vampyrism of Rakoczy and Saint Germain is probably due to the rumors of their immortality or a setup, staged by enemies of the Count and his associates. The latter has probably been supported by the former.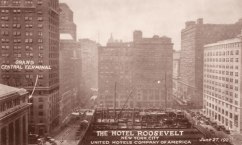 In the summer of 1921, American occultist Paul Foster Case claimed to have received a phone call from A Master Rococzy. Case allegedly met Master R in person a few years later at the Hotel Roosevelt in NYC ( Madison and Lexington Avenues at 43rd Street ). The Adytum News described Cases encounter with Saint Germain in the following way:
"One day the phone rang, and much to his surprise the same voice which had been inwardly instructing him in his researches for many years spoke to him on the phone. It was the Master R who had come personally to New York for the purpose of preparing Paul Case to begin the next incarnation of the Qabalistic Way of Return. ... After three weeks of personal instruction with the Master R, Builders of the Adytum was formed."
The Adytum News (Volyme 4, No. 3, July- September 1963)
C. W. Leadbeater , famous member of the Theosophical Society and author on occult subjects claimed to have met Saint Germain in Rome in 1926.
Guy Ballard, founder of the "I AM" Activity, claimed that he met Saint Germain on Mount Shasta in California in August 1930, and that this initiated his "training" and experiences with other Ascended Masters in various parts of the world.
The murder of Harry Houdini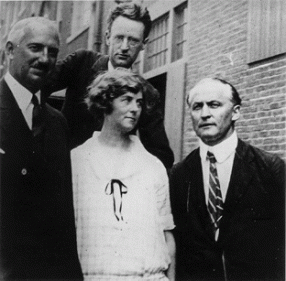 In a private letter 1930, to B. K. Thorogood , president of the American Society for Psychical Research, the society's former research officer J. Malcolm Bird claims that a conspiracy is behind the resent death of the famous magician Harry Houdini. These allegations were also made by authors William Kalush and Larry Sloman in their book The Secret Life of Houdini (2007). No conclusive evidence have ever been presented, but in his letter, Bird insinuated that the conspiracy to kill Houdini was orchestrated by a man closely related to Theosophical Society, known as Rococzy.
Soon after writing the letter, Bird disappeared from the scene of psychic research and there is no record of his subsequent career. He died in 1964.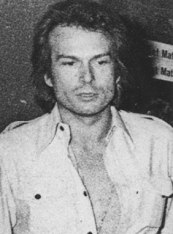 The most recent appearance of a man claiming to be Saint-Germain was in 1972 when a man named Richard Chanfray claimed to be the legendary count. He appeared on French television, and to prove his claim apparently turned lead into gold on a camp stove before the cameras. Chanfray committed suicide in Saint Tropez 1983.
The end?
The legend of Comte Saint Germain has not yet reached its end. Countless secrets about his past, present and future life are still waiting to be reviled. As we know that the Count, being the man he is, will read this and laugh, The Dr Cagliostro Cabinet of Curiosity's humbly invite you to visit us and clear things out. The wine is on us. (That was one of the few tings that I might regret writing).
O. H. Hejll, Curator.
Reference.
Journey Into Darkness...Ghosts & Vampires of New Orleans, Kalila Katherine Smith, 1998. The Secret
Life of Houdini. William Kalush and Larry Sloman. 2007. Berger, Arthur S., and Joyce Berger.
The Encyclopedia of Parapsychology and Psychical Research. New York: Paragon House, 1991. Bird, J. Malcolm.
Margery. The Medium. Small, Maynard. Boston, 1925. Bird, J. Malcolm. My Psychic Adventure. George Allen & Unwin. London, 1923.
Blavatsky, H P .The key to theosophy. Theosophical Pub. Co., 1889 Blavatsky,
H P.Nightmare tales. Theosophical publishing society. London, 1892.
Adyar Pamphlet No 90, June 1918.H.S. Olcott.
The Adytum News. Paul Foster Case Volyme 4, No. 3, July- September 1963
An Englishman in Paris. Notes and Recollections. Albert D Vandam. Hovendon,. New York , 189?
The History of the "I AM" Activity and Saint Germain Foundation. Schaumburg, Illinois. Saint Germain Press, 2003.
Unveiled Mysteries. Godfre Ray King. Chicago. Illinois: Saint Germain Press, 1934.
The Count of St. Germain. Isabel Cooper-Oakley. 1912.
Please, comment on the article